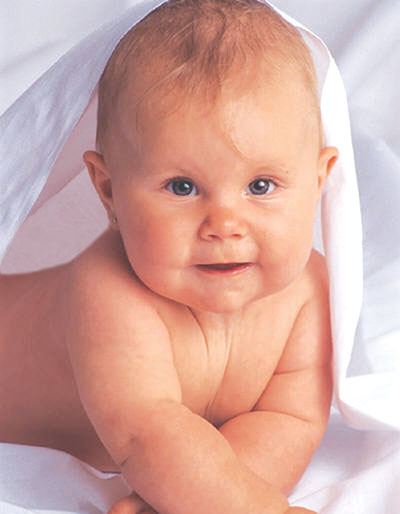 Welcome to the "Hearts for Life" spiritual adoption program. We want to offer you a wonderful opportunity to be a prayer warrior in a special way for God's innocent unborn babies.
There is a precious preborn child waiting for you to love as one of your own. We hope you will join us in our efforts to reach out to save the unborn and be a voice for these infants who have no voice of their own.
Thank you for coming to visit us!
HISTORY
After gaining much experience as a sidewalk counselor outside of abortion clinics in Indianapolis Indiana I recognized a need to encourage more people to pray for an end to abortion (We know that our battle is not against flesh and blood but against "powers and principalities" -Ephesians ch 3 vs 12.). I had seen the "spiritual adoption" devotion from Archbishop Sheen on various prayer cards and I felt led by God to work to spread this devotion far and wide.
I asked three great ladies to help me: Loretta Schafer, Elaine Patterson and Yvonne Wince. With much prayer and effort the four of us (with the wonderful help of Corporate Digital print shop) created our brochure. We then took the name "Hearts for Life". I then asked Mark and Denise Collins to help us and they have helped us tremendously to spread the brochure.
We started a 10 member board consisting of: Kathy Stadler, Bill Armstrong, Tony Avellana, Larry Clark, Jason Cabral, Tim Parmer, Bill Bahler, Mark and Denise Collins, and myself (Mark Hosbein) all of whom were giving us their talents to help spread Archbishop Sheen's call. From the help of our board and with the special help of Tony Avellana (president of Avellana Web Design Group) this website was born. My brother Knights of Columbus have also helped us greatly financially, spiritually and with a board member presence (five of our board members are Knights: Larry Clark, Jason Cabral, Tim Parmer, Bill Armstrong, along with myself). We continue with our work with a 5 member board consisting of Tim Parmer, Bill Bahler, Kathy Stadler, Larry Clark and myself(Mark Hosbein).We have now distributed over 100,000 English brochures and over 20,000 Spanish brochures. Our brochure and our website give a voice to the unborn babies who have no voice of their own. Please join us in spreading their voices far and wide and in asking God to save these unborn babies from the horrible death of abortion.
MISSION
With urgency, humility and faith we will spread the call of Archbishop Sheen to all of God's people to spiritually adopt and place in God's loving care unborn innocent children who are in danger of abortion.
BOARD OF DIRECTORS
Bill Bahler
I (Mark Hosbein) met Bill in my friendship group reunion from the Cursillo movement. Bill has a great knowledge of Scripture and a tender heart which he shows in serving the unborn by helping "Hearts for Life". Bill also has strong organizational skills.
Larry Clark
Larry is in my (Mark Hosbein) council of the Knights of Columbus. He is the head of the pro-life activities for our council and has worked very actively in the "Forty Days for Life" program. Larry has a great love of the unborn which he shows by working with "Hearts for Life" and also by volunteering weekly at the abortion clinics in Indianapolis.
Kathy Stadler
Kathy extends her loving heart to the unborn by her years of service as a sidewalk counselor at the abortion clinics in Indianapolis and by working with "Hearts for Life". Kathy is also a great prayer warrior for the unborn.
Tim Parmer
Tim is a faithful prayer warrior and he is also very active in the charismatic movement. Tim has a very kind and humble heart and he shows it with his willing and open spirit to work with "Hearts for Life" and serve the unborn.
Mark Hosbein
I have been active in the pro-life movement for years by volunteering at the abortion clinics in Indianapolis. I have also worked with "Operation Save America" and the "Pro-Life Action League".